AGROBOND stores are opened
Created Date: May 27, 2021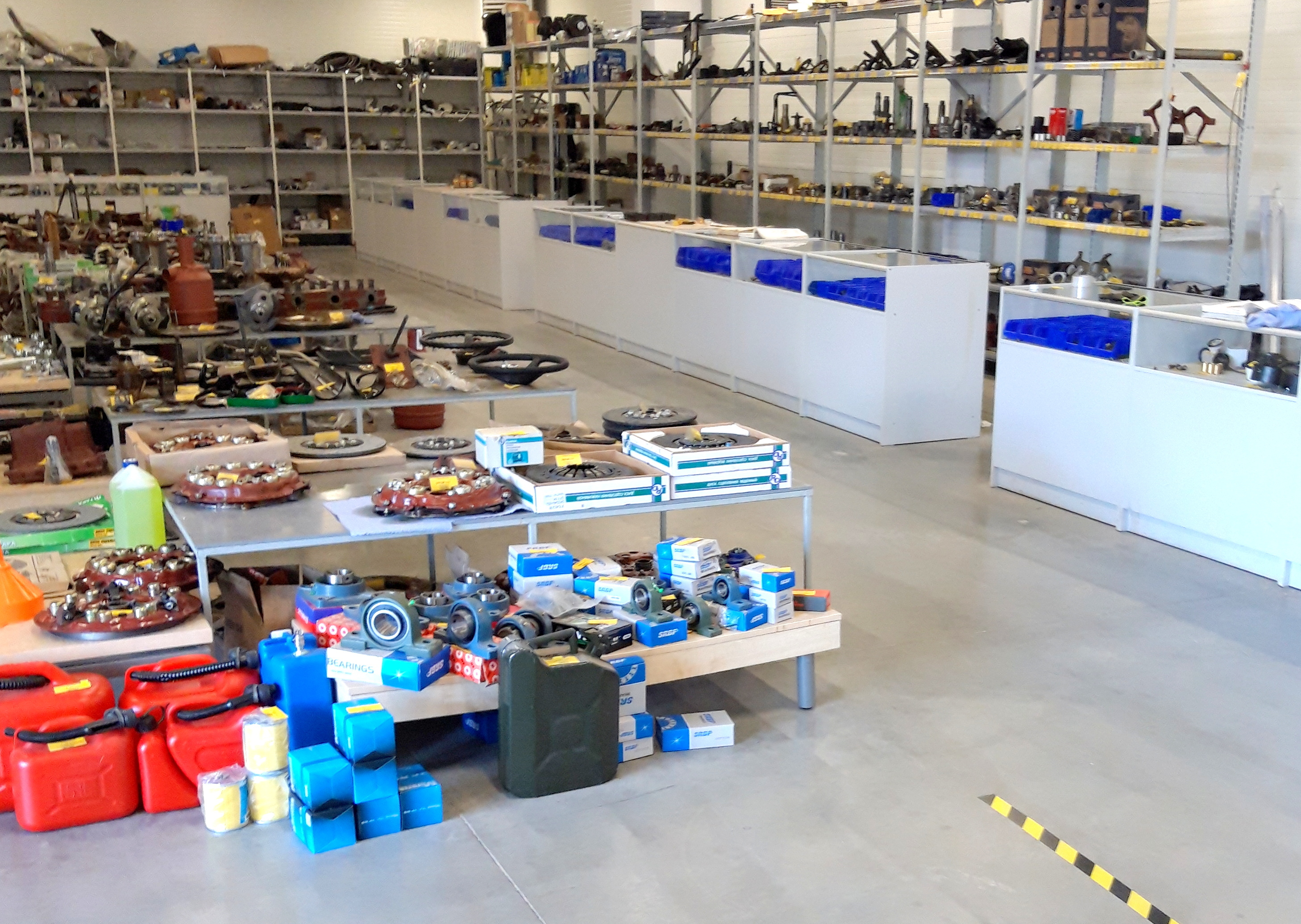 After softening quarantine requirements, the AGROBOND stores opened doors to the customers. Buyers can again purchase MTZ tractor parts and other farm goods directly.

However, AGROBOND stores will pay special attention to the safety of customers and employees. Customers will be let in the AGROBOND stores only with protective equipment covering the nose and mouth (face masks, respirators and ect.). After entering a store, customers will need to disinfect their hands and use disposable gloves. Only 5 buyer will be let in store premises at same time. Safety distances and other established hygiene requirements will also be required. At the customer's request, the parts can also be purchased in the way used before the store opening - by calling the nearest AGROBOND store in advance.

On the other hand, it should be borne in mind that one of the most effective ways to prevent the COVID-19 virus, which is still spreading, is to shop online. For this purpose, we recommend to purchase the goods in the e-shop www.agrobond.lt. It is very easy to find tractor parts in it - all you have to do is enter the item or its name in the search box, or find the required part using the drawings of the main tractor units.

The AGROBOND team is ready to solve all customer problems safely and promptly, ensure fast delivery of goods. However, the significantly increased amounts of parcels throughout Lithuania do not allow for delivery services to deliver parcels as quickly as we would like. Therefore, in urgent events we offer to choose the fastest method of obtaining details - collection of goods at the nearest AGROBOND store:
RASEINIAI (Maironio g. 78C): Tel. +370-616-23617.
BIRŽAI (Parodos g. 10): Tel. +370-613-91945.
PANEVĖŽYS (Pramonės g. 12): Tel. +370-612-79008.
RADVILIŠKIS (Vaižganto g. 62): Tel. +370-610-62562.
VILKAVIŠKIS (Bučiūnai, Giedrių g. 153): Tel. +370-616-37263.
TAURAGĖ (Pramonės g. 2D): Tel. +370-649-40370.
MAŽEIKIAI (Gamyklos g. 33): Tel. +370-682-33138.