Strongman Team World Championship 2022
Created Date: Jun 16, 2022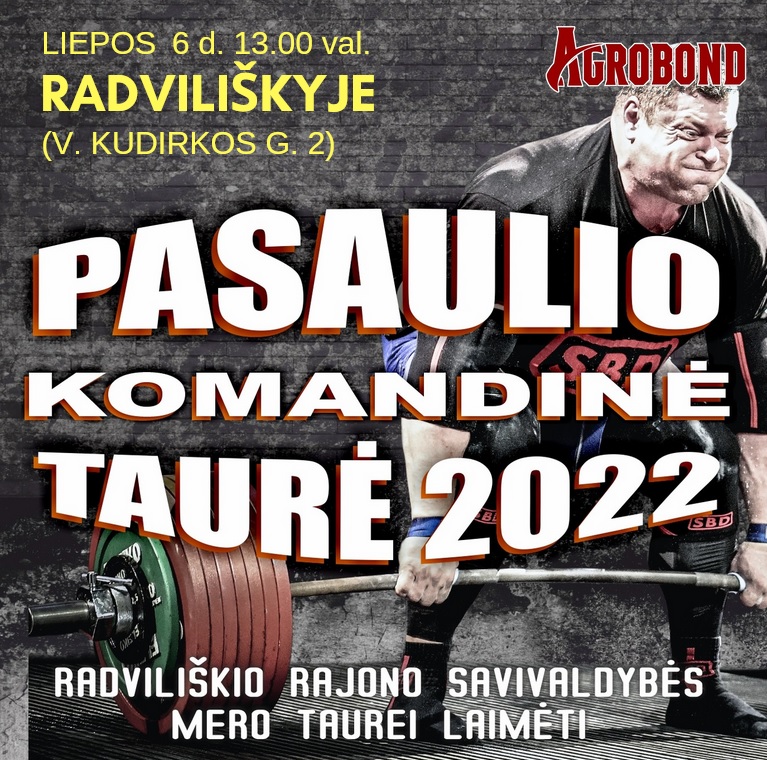 Sale network AGROBOND invites You to the "World Strongman Championship 2022".
This FREE event will take place on July 6th in Radviliskis, str. V. Kudirkos, 2. The competition will start at 13.00.
We are one of the main sponsors of this event, so we invite You to visit the champioship and have fun with us!